5 Things We Love About the Frankston Project
Feb 10
When it comes to finding ideas and inspiration for your own modular design, our completed projects are a great place to start. So, in this series of articles, we're sharing the highlights of some of our favourite projects – and today we're showcasing this stunning coastal home in Frankston, Victoria.
Our completed projects allow you to see firsthand how the inclusion of carefully selected features and adjustments can turn a floor plan from concept into a stylish new home. In some cases, our clients come to us equipped with their own ideas for a customised home that perfectly suits their needs – and we help them to make it happen. Our Frankston project is a great example of this.
This large family home has been carefully designed and constructed to be a perfect fit for the lifestyle of our clients and to make the most of their block (and the stunning views). So, read on to discover five things we love about this beautiful customised home.
Outdoor Living at Its Best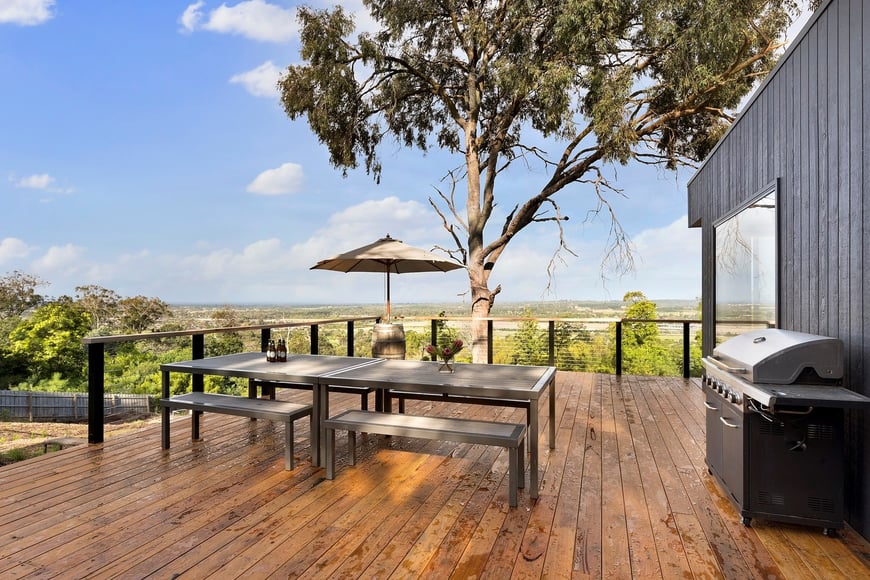 The design includes a large deck with elevated views, which is a definite highlight of the home. Centrally positioned, the deck wraps around one side of the house, providing plenty of room for the family to spend time together or quietly relax and enjoy the surrounds.
With direct access from the spacious living zone, alfresco dining on a Sunday morning or balmy summer evening is made easy. Bedroom 4 also includes a sliding door that leads out to the deck, perfect for slipping out with a quiet cuppa to enjoy the view.
Maximise Views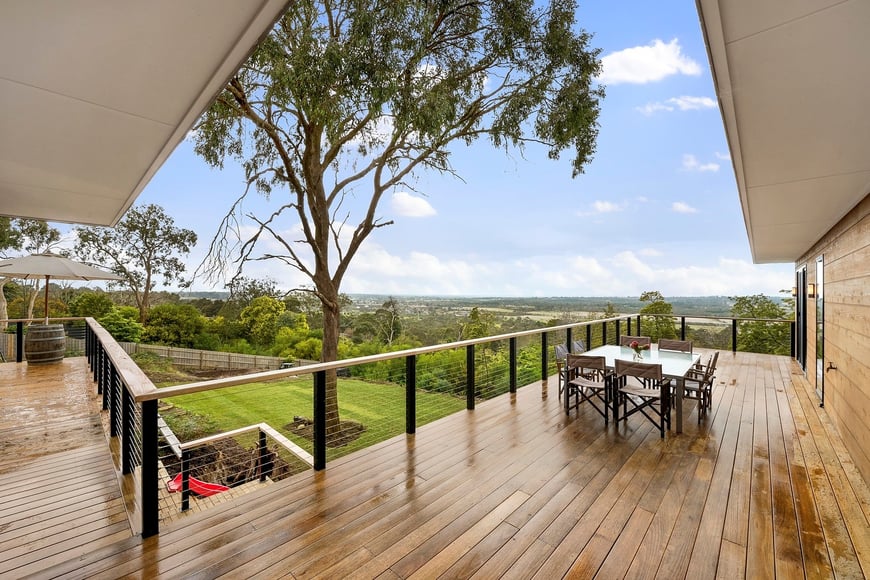 As mentioned, the views from the deck are stunning, but the home has also been ideally positioned and designed to capture the scenery from inside too. The impressive outlook can be appreciated through the large windows and sliding door of the living room, as well as the stunning picture windows of bedrooms 4 and 1.
Lots of Living Space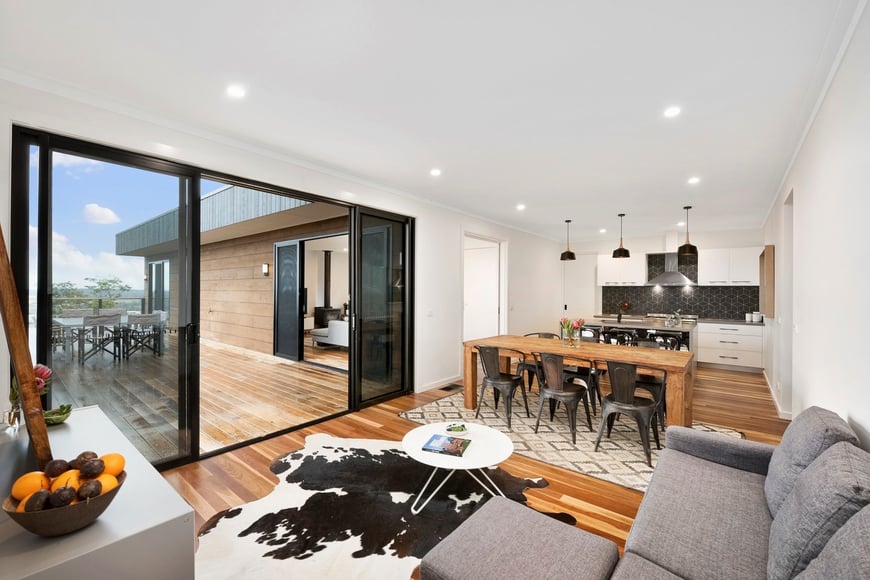 The living zone is centrally located to easily merge with the outdoor space, and along with the high ceilings and abundant natural light, this creates a real sense of space and luxury. Although the two living rooms are positioned adjacent to one another, the angle of the design creates some separation. This is a great feature to have, especially for families with growing children. In addition, the sub-floor area has also been utilised to create a cosy studio or teenager's retreat.
Beautifully Appointed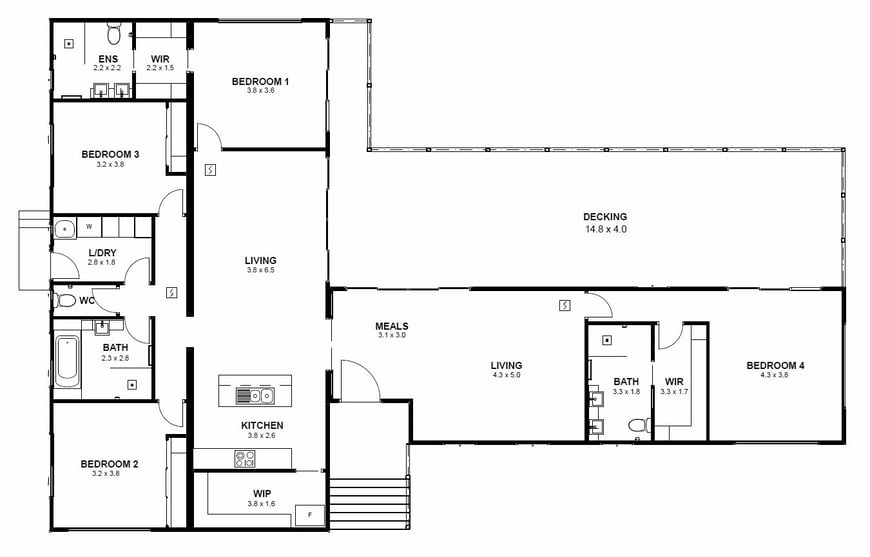 Another highlight of the design is the carefully selected colours, features and fittings that work well together to create a stylish yet comfortable space. It's clear that everything has been chosen with care, from the beautiful pendant lighting of the kitchen and bedroom to the simple but elegant bathroom fittings. It comes together beautifully, and really shows the difference that a few well-chosen upgrades can make to the overall look and feel of a home.
Private Parent's Retreat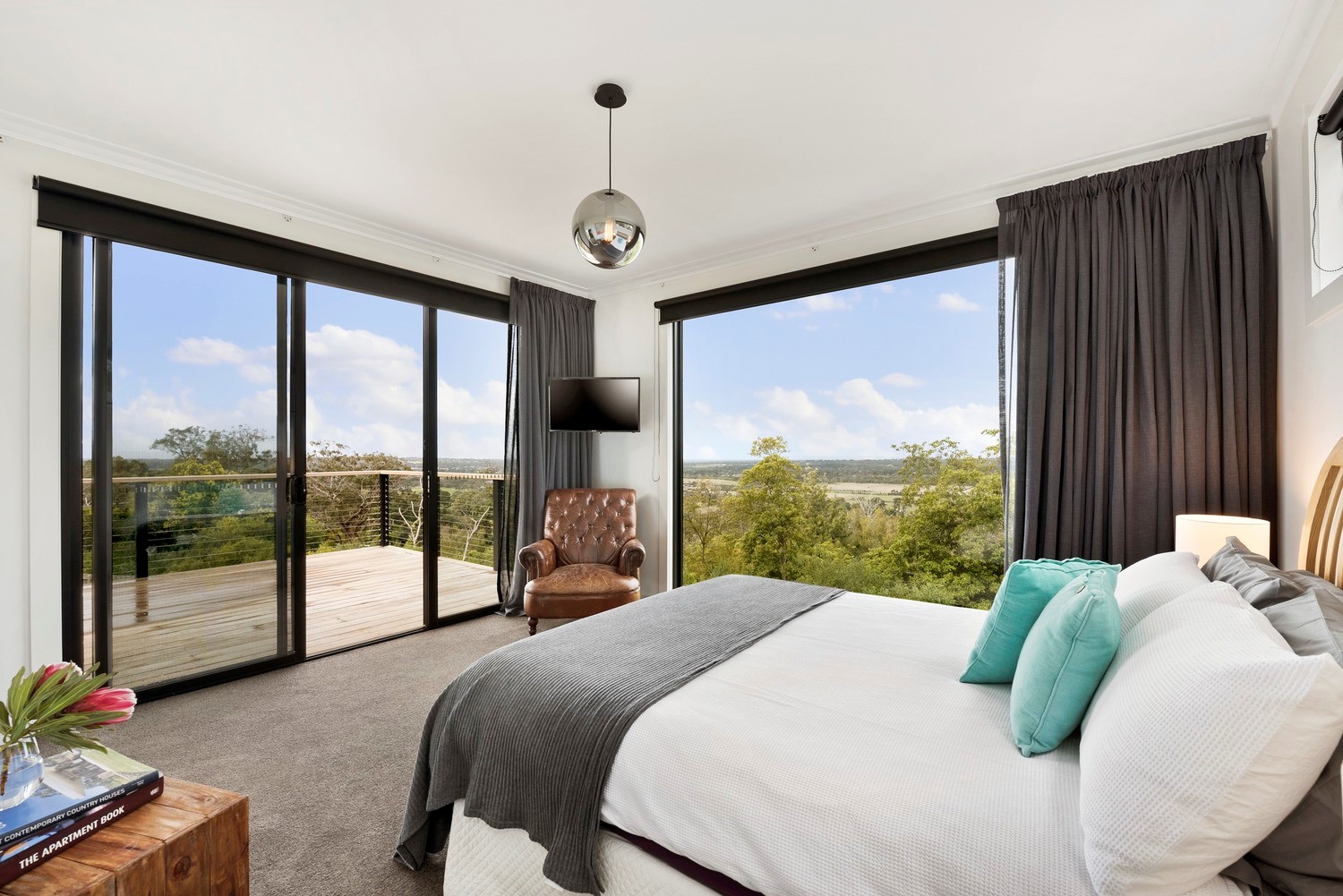 Bedroom 4 makes the perfect parent's retreat, as it's situated in its own private wing next to the second living area. It comes complete with an ensuite, walk-in robe and large picture windows looking out over the spectacular views. There is also direct access to the large decking, so you can easily slip out to enjoy the sunrise or gaze at the stars.
Perfectly Customised to Suit Relaxed Family Living
Our clients put plenty of time, thought and effort into perfecting their design – and it certainly shows. From the amazing outdoor space that frames the views to the beautifully appointed fittings inside, the end result is a stunning family home that will suit their needs for many years to come.
The total cost of this customised four-bedroom home was $500,000.
Over to You
Do you have a question about our Frankston project? We'd love to hear it! Simply post a comment below or get in touch with our team today.